The Silver Stash
Discover our collection of sterling silver jewelry!
Handmade Items
Handmade Earrings, Agate Suncatchers and Bookmarks!
New products coming soon!
Rocks, Minerals and Fossils
Specimens from around the world!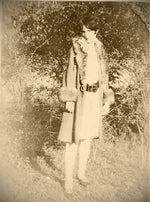 Our Story
The idea for Shadow Creek Curios was inspired by my great-grandmother and her love of rocks, jewelry and all things natural. The drive to start our small business in East Tennessee was an inherited trait from my grandfather and great-grandfather, both of whom started their own businesses here in the Smoky Mountains. So, with pockets full of rocks and rings on every finger, my Mother and I began to share our lifelong passion with others. With hearts full of love and determination Shadow Creek Curios was born. We are a small, family owned business proudly nestled in Sevier County, TN.
~Brandy